North West School of Surgery - Trauma and Orthopaedic Surgery, East Sector (North Western)
North West Trauma and Orthopaedic Surgery
Greater Manchester, Lancashire and South Cumbria
Key Contacts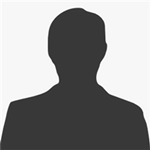 Mr Mike Woodruff,
Trauma and Orthopaedic Surgery Training Programme Director
for Greater Manchester, Lancashire and South Cumbria. Updated 11 July 2022
Based at Royal Preston Hospital
Email: mike.woodruff@lthtr.nhs.uk
Overview of Trauma and Orthopaedic Surgery
Trauma and Orthopaedic Surgery is now the largest and most popular surgical specialty. It covers the surgical management of disease, deformity and injury of the musculoskeletal system. Most consultants contribute to an emergency trauma workload dealing with bony and soft tissue injuries admitted through their local Emergency Departments. The vast majority of Trauma and Orthopaedic surgeons also have a specialist elective interest in orthopaedic conditions, often based on an anatomical region of the body including the following:
— Lower limb joint reconstruction (hip and knee replacements and associated procedures)
— Hip surgery
— Knee surgery (bony and soft tissue)
— Foot and Ankle
— Upper limb (Shoulder and Elbow)
— Upper limb (Hands)
— Spinal Surgery
— Bone tumour surgery
— Paediatrics
— Complex trauma surgery
Some of these surgeons have very highly specialised practices in one of these areas and a few do not take part in general trauma surgery.
Orthopaedics is also a rapidly developing area with extensive opportunities in research and academic surgery. Exciting progress in tissue engineering, materials and biomechanics as well as clinical trials of techniques and implants opens up exciting opportunities for the future.
Will a career in Orthopaedic Surgery suit me?
Orthopaedics requires a combination of manual and spatial skills, knowledge, an enquiring mind, and an ability to make sensible decisions. You have to be both a manager and team player. Communication skills are also vital, both with patients and colleagues.
With such a broad spread of sub-specialisation, there are branches of orthopaedics to suit all people. Nevertheless, entry into higher training is very competitive and the work can be physically demanding, requiring considerable stamina. The main attraction is the satisfaction gained from relieving pain, improving function and correcting deformity.
What does the training involve?
The Trauma and Orthopaedic Surgery curriculum is governed by the Intercollegiate Surgical Curriculum Programme (ISCP).
After basic medical qualification and successful completion of a two years foundation programme, interested trainees will apply for Core Training (CT) in Surgery, with a focus on orthopaedics. Trauma and Orthopaedic surgery offers uncoupled training posts, with two years of core training (CT1-2), in which the trainee will rotate through a Trauma and Orthopaedics post and posts in related specialties (Plastic Surgery, Vascular Surgery, General Surgery). On completion of this training period and after successfully passing the Membership of the Royal College of Surgeons (MRCS) exam, trainees can proceed to apply for higher training posts (ST3+). This is by another competitive application process.
All ST3 trainees will be allocated to an AES (Approved Educational Supervisor), who will remain as their AES for the six years of training, ST3 trainees will also be allocated a mentor for the first year of training.
The higher surgical training scheme in Trauma and Orthopaedics lasts for six years (ST3-ST8). In the first four years the trainee will rotate through all the different subspecialties. The North West region is fairly unique in that we are one of the only programmes in the United Kingdom which ensures that every trainee has been through all of the major subspecialties (hip, knee, shoulder and elbow, foot and ankle, paediatrics, hand surgery and spinal surgery) before you sit the Fellowship of the Royal College of Surgeons (FRCS) exam at the end of the fourth year of training.
This means that as a trainee you will have had a broad exposure to the breadth of orthopaedic surgery before the exit exam and more importantly before your sub-specialisation training starts. The final two years of training are focused on subspecialist training to ensure that you are ready to take on all the challenges of being a consultant in your chosen field. Many trainees choose to do a post CCT Fellowship before applying for consultant roles. Pre CCT Fellowships may be considered in exceptional circumstances and after discussion with the TPD, however they are not encouraged.
At the end of a successful training programme you will be awarded the certificate of completion of training (CCT) to allow entry on to the specialist register. The Trauma and Orthopaedic curriculum is a competency based curriculum which has a robust appraisal system. As a trainee your performance will be reviewed twice yearly at the Annual Review of Competence Progression (ARCP) and the interim review, the CCT is awarded on the proviso that you have demonstrated all the expected competencies.
During your training it is possible to spend time within academia, research or management and there are opportunities to work towards higher degrees. Many trainees choose to do this in parallel to their training by enrolling on a part time degree programme. Trainees are supported in their learning via a bespoke teaching programme, which is one of the best teaching programmes in the country, this runs in parallel to the clinical training, and covers all the main specialties as well as having a Professional Behaviour and Leadership module in addition to generic skills around leadership and management. This programme runs for the first four years of training.
Within the East Sector there is a thriving north west orthopaedic research collaborative (NWORC), with affiliations to Edge Hill, The University of Salford and Manchester University.
The East Sector covers a vast area with training placements from Cumbria in the north to Greater Manchester in the south. Trainees need to be prepared to travel to any of the hospitals within the region.
Links

Health Careers - Trauma and Orthopaedic Surgery - Specialty Registrar "Real-life Story"

Health Careers - Trauma and Orthopaedic Surgery - Working Life

"How competitive is entry into Orthopaedic Training?"

The British Orthopaedic Association

North West Orthopaedic Trainee's Association
Hospitals on the Trauma and Orthopaedic Surgery East Sector Rotation
GMC Programme Code: NWE1146 (was NWD913) and NWE1167 (run-through - was NWD4215)
---
Page Last Updated 11 July 2022