North West School of Surgery - Vascular Surgery
North West Vascular Surgery
The evolution of Vascular Surgery as a separate specialty has brought a new curriculum and both fresh opportunities and challenges for training. Our aim is to produce the best possible Vascular Specialists with the resources available. We will deliver the education and training to prepare doctors for the final FRCS in Vascular Surgery and on to Consultant level practice. Please remember that this is your training, you will get out of it what you put in. Do keep an eye on the future so that you can tailor your experience, both in terms of making the most of the opportunities available to you and the Consultant post you expect to be appointed to.
The initial placements will include two six-month attachments in General Surgery during the ST3 & ST4 years. The subsequent years from ST5 to ST8 will be spent in dedicated Vascular Surgery attachments. There are defined competencies that need to be achieved before the end of training (www.jcst.org/quality-assurance/certification-guidelines) but it is clear that at each stage there should be a focus on specific areas of the curriculum. Your relationship with the Assigned Educational Supervisor (AES) will be vital to ensure that the appropriate opportunities are identified and competencies achieved within each attachment. It is worth making sure you are familiar with what is expected of you, there is a high standard to attain with less time available than you may think.
Key Contacts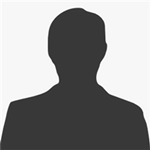 Miss Kaji Sritharan,
Vascular Surgery Training Programme Director
*Updated 1 February 2023*
Based at Royal Liverpool University Hospital
Email: kaji.sritharan@liverpoolft.nhs.uk
Mr Andrew Tambyraja,
Vascular Surgery SAC Liaison Member to the North West
Based at Royal Infirmary of Edinburgh
HEE North West Programme Support for Vascular Surgery
Programme Support Administrator for Surgery
Vascular Surgery Curriculum

For the most up to date syllabus and curriculum, please visit the ISCP website
Certification Guidelines:

Pre-August 2021 curriculum ("old" curriculum)

Post-August 2021 curriculum ("new" curriculum)
Training Rotation
Doctors will rotate through 5/6 Vascular Units on the HENW Vascular Surgery Training Programme, which currently has capacity for 18 doctors in training. The General Surgery posts will offer exposure to Gastrointestinal pathology as well as Emergency Surgery and where possible make use of established links with the Vascular Units. All of the Vascular Units operate 'hub and spoke' links with other trusts and doctors will be exposed to clinical sessions at peripheral centres. All aspects of the curriculum are delivered by the programmes.
GMC Programme Code(s): NWE1009 (was MER2411 and NWD2423), NWE1102 (run-through - was MER4105 and NWD4108)
Research
There are research opportunities in all centres; most doctors in training undertake a higher degree (if they wish). There is a proven track record of both MD and PhD awards in Manchester and Liverpool. A formal period out of programme leading to a higher degree will be actively supported. No more than 3 doctors in training (out of 18) will be permitted to be OOPR at any one time. All planned time OOPR needs to be approved prospectively by the SAC, six months in advance.
Education
It is your own responsibility to collate the evidence that you have made educational progress through your attachment and keep your ISCP portfolio up to date. You should organise scheduled meetings with your AES; at the start, mid point and near the end of the attachment. It is best practice to actually book the dates in both your diaries, we are all very busy with commitments to on call rotas and multiple hospitals. Please be aware that the your ARCP panel will be in July, so your final AES meeting will need to be at the end of June, with all ISCP evidence signed off before the ARCP date.
Leadership and Management
There are multiple opportunities to develop leadership and management skills, within the deanery as well as nationally.
National Vascular Surgery ST3 Recruitment
National Recruitment for ST3 Vascular Surgery is managed by HEE London and the South East.

Click here to go to HEE London and the South East's Recruitment website

Click here to go to the National HEE Recruitment Website (includes Timelines, Guidance, Competition Ratios etc.)

ST3 Vascular Surgery person specifications

JCST:Surgical selection in the UK

Vascular Surgery in North West England
Sector: N/A - appointment is to whole North West region
Vacancies: 2
Start Date: 2 August 2023
Grade: ST3
Programme Length: 72 months
Apply via Oriel
Applications CLOSED
Links

ISCP (surgery e-portfolio)

JCST

Vascular SAC

Rouleaux Club

ASiT

VSGBI

BSET
HEE North West Links
SuppoRTT (Supported Return to Training)
Study Leave | Email: england.studyleave.nw@nhs.net
Out of Programme (OOP) information
Less Than Full Time (LTFT) Training | Email: england.ltft.nw@nhs.net
Revalidation | Form R | Email: england.revalidation.nw@nhs.net
Leadership courses (Medical Leadership Fellowships, Postgraduate Module in Medical Leadership)
Education courses (PG Certificate in Workplace Based Postgraduate Medical Education Fellowship) | Email: england.facultydevelopment.nw@nhs.net
Intra-LETB Transfer Policy for transferring between sectors within HEE NW (on Policies and Procedures page)
---
Page Last Updated 1 February 2023