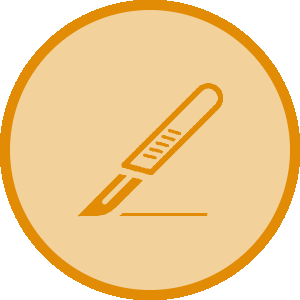 Welcome to Core Surgical Training in the North West
The purpose of Core Surgical Training is to allow the trainee to develop the basic and fundamental surgical skills common to all surgical specialties, together with a few specialty-specific surgical skills.

Core Surgical Training Teaching Programme
From August 2018 there will be a single teaching programme for Core Surgical Training. Teaching will take place at different venues across the North West.
CT1 and CT2 teaching to take place on separate days to allow for cross cover within departments.
Teaching will take place for a full day once a month.
CT1 teaching will be the 2nd Wednesday of every month.
CT2 teaching will be the 4th Wednesday of every month.
Attendance at teaching is mandatory and trainees are required to attend a minimum of 70% (8 full teaching sessions).
Core Surgical Training Teaching Dates 2018/2019

Month

CT1/ST1 Teaching Date

CT2/ST2 Teaching Date

August 2018
Wednesday 8 August 2018 (HEE NW Induction)
Wednesday 22 August 2018 (HEE NW Induction)
September 2018
Wednesday 12 September 2018
Wednesday 26 September 2018
October 2018
Wednesday 10 October 2018
Wednesday 24 October 2018
November 2018
Wednesday 14 November 2018
Wednesday 28 November 2018
December 2018
Wednesday 12 December 2018
Wednesday 19 December 2018

(Third Wednesday due to Christmas)

January 2019
Wednesday 9 January 2019
Wednesday 23 January 2019
February 2019
Wednesday 13 February 2019
Wednesday 27 February 2019
March 2019
Wednesday 13 March 2019
Wednesday 27 March 2019
April 2019
Wednesday 10 April 2019
Wednesday 24 April 2019
May 2019
Wednesday 8 May 2019
Wednesday 22 May 2019
June 2019
Wednesday 12 June 2019
Wednesday 26 June 2019
For further information, please visit the North West Core Surgical Training Website or email coresurgery@mft.nhs.uk

Core Surgical Training Curriculum

For the most up to date syllabus and curriculum, please visit the ISCP website

HEE North West Programme Support for Core Surgical Training
Angela McMahon, Programme Support Officer
Angela McMahon is based at our Manchester Office at Three Piccadilly Place.
Tel: 0161 268 9513
Email: angela.mcmahon@hee.nhs.uk

JCST Contacts
Paramjit Kaur (Specialty Manager)
Email: pkaur@jcst.org
Tel: 020 7869 6243

JCST Website

JCST Certification Guidelines

National Core Surgical Training and IST (Improving Surgical Training) Pilot Recruitment
National Recruitment for Core Surgical Training is managed by HEE London and the South East. Recruitment to the IST pilots and ENT run-through pilots is part of Core Surgical Training Recruitment. Interviews for the August 2019 intake will take place between 14 & 25 January 2019. Recruitment to OMFS run-through training is part of OMFS recruitment, see our OMFS pages for details.

Click here to go to HEE London and the South East's Recruitment website

Click here to go to the National HEE Recruitment Website (includes Timelines, Guidance, Competition Ratios etc.)

CT1 Person specifications

East Sector (North Western) Provisional Indicative Tracks for August 2019 (exluding run-thorugh specialties) *UPDATED* - 23 January 2019 - changes highlighted in yellow

East Sector (North Western) Provisional Indicative Tracks for August 2019 (run-through specialties except Neurosurgery) *UPDATED* - 12 February 2019 - change highlighted in pink. Change made on 23 January 2019 highlighted in yellow

West Sector (Mersey) Provisional Indicative Tracks for August 2019 (exluding run-thorugh specialties) *NEW* - added 4 January 2019

West Sector (Mersey) Provisional Indicative Tracks for August 2019 (run-through specialties except Neurosurgery) *NEW* - added 4 January 2019

Links

2018 Core Surgery Applicant Guide

British Orthopaedic Association

Royal College of Surgeons of England

ENT UK

The British Association of Urological Surgeons

European Association of Urology

British Association of Paediatric Surgeons

Society for Cardiothoracic Surgery in Great Britain & Ireland

British Association of Plastic Reconstructive and Aesthetic Surgeons

The Vascular Society for Great Britain and Ireland

HEE North West Links
Study Leave | Email: studyleave.nw@hee.nhs.uk
Out of Programme (OOP) information
Less Than Full Time (LTFT) Training
Revalidation | Form R Part A | Form R Part B | Email: revalidation.nw@hee.nhs.uk
Leadership courses (Medical Leadership Fellowships, Postgraduate Module in Medical Leadership)
Education courses (PG Certificate in Workplace Based Postgraduate Medical Education Fellowship) | Email: educatordevelopment.nw@hee.nhs.uk
Intra-LETB Transfer Policy for transferring between sectors within HEE NW (on Policies and Procedures page)
---
Page Last Updated 12 February 2019