Individual Peer Review (Appraisal) for GDPs

Maxcourse online booking system

Baby Teeth Do Matter course: Apply Here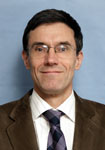 Welcome to Health Education England North West's website Dental pages.
Manchester and Liverpool are central to the government's concept of the 'Northern Power House' which aims to improve infra-structure and business opportunities in the North of England to create greater wealth and prosperity.
'Devolution Manchester' is also at the heart of the government's big idea to bring together Health and Social Care to form an integrated seamless service. Manchester is under the spotlight, and if the project is successful it will be rolled out across England.
So how does dentistry fit into this model - in truth I don't know – but the profession is working collaboratively with all involved at every level to secure our place in the new world. We aim to establish a high quality NHS dental service integrated into the devolution structure for the benefit of our patients and their communities. In principle it is a fantastic idea and a much better use of resources, staff and tax payers' money.
Other areas of the North West, including Liverpool, have involvement with the Vanguard Projects designed to develop new care models by integrating primary and acute care to provide accessible services, more effective and with better clinical outcomes.
Nothing interferes with that unique relationship we have, as dentists, with our patients at the chairside, and the trust we have established as a profession.
The skills we have, both knowledge based and craft based, make dentistry very different to all other professions and give us huge responsibility to maintain patient safety and quality of treatment from the very first days of our careers.
The dentist has many skills, academic, intellectual, investigative, reasoning, communication, leadership, management and a highly developed manual dexterity, all of which need to be seamlessly woven together to provide the dental care we deliver on a daily basis. These clinicians are reliant on an equally well educated and trained cohort of Dental Care Professionals whose skills are essential to our service provision
We all use these skills every day in our clinical practice so have a moral and ethical responsibility to maintain them in order to do our very best for our patients.
Health Education England is the foundational pillar of the NHS, in that it is responsible for providing the right people to deliver high quality, effective, compassionate care, in the right place at the right time, through workforce planning, education and training. Many of you have been or are under our auspices in Foundation Training, Dental Core Training and Specialty Training and have experienced our quality management process to ensure successful outcomes, or have been on the receiving end of our quality assured workforce development programmes.
You are members of a highly respected profession, make the most of the training and education opportunities a high quality HEE NW dental section offers to you, to learn, reflect and improve your clinical practice and prepare for the changing world of dentistry you will experience for the rest of your careers.
Nicholas Taylor
Director of Postgraduate Dental Education