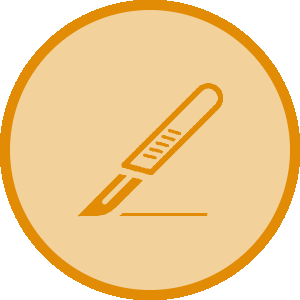 Welcome to Cardiothoracic Surgery Training
in the North West (including Congenital Cardiac
Surgery Sub-Specialty)
Cardiothoracic Surgery is the speciality of medicine that deals with the diagnosis, evaluation and surgical management of diseases of the heart, lungs, oesophagus and chest.

Cardiothoracic Surgery Training Programme Director
Mr Steve Woolley

Training Rotation
The North West Cardiothoracic Surgery training programme provides one of the most comprehensive training programmes for Cardiothoracic Surgery in the UK, with opportunities to develop subspecialty interest in all areas of cardiac and thoracic surgery including transplantation surgery, oesophageal surgery, congenital surgery, specialised aortic surgery, and mitral valve repair. Close links with Liverpool and Manchester Universities and the Paterson's Institute of research (The Christie Hospital) along with the excellent transplant research lab offer excellent opportunities to pursue academic aspirations. The program offers opportunities to actively participate in the Northwest Cardiac/Thoracic surgery audit, North West Quality improvement program, North West Thoracic Society meetings and North West regional teaching sessions. The North West Cardiothoracic Surgery training programme offers excellent high quality educational resource which is highlighted below.
The former North Western Deanery (East Sector) and former Mersey Deanery (West Sector) are geographically adjacent to each other and have formally collaborated for Cardiothoracic Surgical training since August 2009 to form the North West Cardiothoracic Consortium. The two deaneries merged in April 2013 on the formation of Health Education England. On appointment trainees are allocated to the East or West Sector but will be expected to spend some of their training time in the adjacent sector.
The specific program for any individual trainee will be developed to reflect their specific training aspirations, commensurate with the overall requirements of the curriculum and the availability of specific training opportunities. Trainees can expect to spend the majority of their training time within the sector to which they are appointed.
Given the size of the region and the sub specialty strengths, it is possible for trainees to specify from the outset their preferred training program to include either general cardiac surgery, mixed practice cardiothoracic surgery or general thoracic surgery.
At present there are two sectors:
The East Sector (former North Western Deanery) at University Hospital of South Manchester, Manchester Royal Infirmary and Blackpool Victoria Hospital.
The West Sector (former Mersey Deanery) at Liverpool Heart and Chest Hospital and Alder Hey Children's Hospital.
We take new trainees at both ST1 and ST3 level. The ST1 trainees are appointed as run-through trainees who will automatically progress to ST3 on successful completion of their ST2 year. ST1 and ST2 trainees are allocated to posts that are on the Core Surgical Training programmes of their respective sectors.
The below programmes are templates and do not indicate the exact order of placements within a training programme. They are subject to change to suit individual trainee requirements.
Trainees appointed to the West Sector (Mersey), Cardiothoracic Surgery Training Rotation
Four years in Liverpool (LHCH / Alder Hey)
One year in Manchester (UHSM /MRI/ Blackpool)
One year in OOPE depending on area of subspecialty training.
6 -12 months at Alder Hey for Congenital Cardiac Surgery
Trainees appointed to the East Sector (North Western), Cardiothoracic Surgery Training Rotation
Two years at Wythenshawe Hospital
One year in Liverpool
One year in Blackpool
One year in Manchester Royal Infirmary
6 -12 months at Alder Hey for Congenital Cardiac Surgery
One year OOPE /OOPT depending on area of subspecialty interest
Trainees appointed to East or West Sectors, Thoracic Surgery Themed Training Rotation
Two years in thoracic surgery Liverpool (LHCH)
Two in thoracic surgery in UHSM
One year cardiac surgery (UHSM/ Blackpool / MRI/ LHCH)
One year OOPE (minimally invasive / oesophageal / lung transplant / tracheal) depending on subspecialty interest

Educational Resources
Weekly teaching meetings at all hospitals
Monthly North West Regional Teaching Program
Wet lab sessions covering CABG, MVR, AVR, Mitral valve repair, Aortic root replacement and VATS surgery
Mitral Valve Symposium
National TOE Course
Terms and techniques for aortic surgery for trainees
Imaging in cardiothoracic / oesophageal surgery
Perfusion in cardiac surgery
Difficult Scenarios in cardiac, thoracic and oesophageal surgery
North West FRCS(CTh) preparation course
Viva practice for FRCS(CTh)
FRCS(CTh) Examiners

Strengths of North West Training Programme
Ability to provide comprehensive training in all aspects of cardiac, thoracic, congenital and transplantation surgery.
Ability to fully train a cardiac or thoracic surgeon with subspecialty interests.
Close relative geographic location of hospitals in the programme.
Ability to provide training to suit the needs of all trainees.
Excellent educational resources.
High pass rate at FRCS(CTh) and excellent history of appointment to UK consultant positions for trainees.
Opportunities for academic development.
Trainee representation on regional training committee.
North West School of Surgery support.
Previously hosted Intercollegiate FRCS(CTh) examinations.
Excellent trainee feedback.

Hospitals on the Cardiothoracic Surgery rotation
GMC Programme Code: MER970 (West Sector), NWD905 (East Sector), NWD2474 (Run-through).
Alder Hey Children's Hospital, Liverpool
This hospital, which is one of the largest children's hospitals in Europe, serves a population of 6 million, covering the North West of England, North Wales and the Isle of Man. All aspects of paediatric heart disease are managed with the exception of paediatric transplantation. Over 450 paediatric cardiac operations are carried out every year. There are well-established transitional arrangements in place for adult patients with congenital heart disease, with seamless transfer of care to Manchester Royal Infirmary.
Trainees in Alder Hey are exposed to all aspects of congenital heart disease. They are actively involved in pre-operative evaluation, intra operative surgical strategies, and immediate post-operative critical care management of the children. Opportunities are provided to perform paediatric cases as first operators and to be involved in more complex neonatal procedures as first assistant. There is an active interdepartmental teaching and research program with paediatric cardiology and intensive care.
Blackpool Victoria Hospital
The Lancashire Cardiac Centre provides adult cardiac and thoracic surgery for the people of Lancashire, Cumbria and beyond. The unit is planning to do 1200 adult cardiac, 200 major lung resections and around 400 other thoracic procedures this year.
The trainee will be exposed to a full spectrum of adult cardiac and thoracic surgery.
Port access cardiac surgery program. This is the 2nd largest in the country with 1 to 2 cases a week, mainly for mitral valve repair.
Off pump CABG
Endoscopic Saphenous Vein Harvesting
TAVI program
Suturless Aortic Valve program
VATS Lobectomy
Atrial Fibrillation Surgery and Epicardial pacing
Weekly Thursday Cardiology/Cardiac Surgery MDT meeting for difficult cases
Weekly Lung cancer MDTs at Blackpool, Preston, Blackburn and Lancaster
Weekly educational meeting
Liverpool Heart and Chest Hospital
The Liverpool Heart and Chest Hospital (LHCH) is one of the largest single centre cardiothoracic units in the United Kingdom and is an autonomous single specialty Foundation Trust on the site of Broadgreen Hospital. It provides tertiary services in Cardiothoracic Surgery, Cardiology and Chest Medicine to a population of 2.8 million in Merseyside, North Wales and the Isle of Man as well as parts of Lancashire and Cheshire. All types of cardiothoracic surgery are carried out with the exception of transplantation. The hospital carries out over 3000 cardiothoracic operations every year. Consultant staffing comprises 10 cardiac surgeons, 4 thoracic surgeons and 2 cardiothoracic surgeons.
The service has a number of particular strengths:-
The largest aortic surgical service in the UK including complex thoracoabdominal procedures and a significant amount of endovascular procedures. There is a separate consultant on-call rota for emergency aortic surgery
Off-pump coronary artery bypass surgery – one of the largest experiences in the UK and Europe
A comprehensive mitral repair program including radiofrequency ablation
Minimal access aortic valve and coronary artery surgery
A transcatheter aortic valve implantation (TAVI) program with both transfemoral and transapical approaches.
Epicardial pacing
All aspects of minimally invasive thoracic surgery including a mature VATS lobectomy service
Complex oesophagogastric surgery especially for OG cancers. Close cooperation with upper GI surgery. OG cancer MDT based at LHCH
Lung volume reduction surgery, endobronchial valve implantation
Chest wall and mesothelioma surgery
Comprehensive cover of lung cancer MDT's with outreach clinics in all regional hospitals
Advanced colorectal cancer MDT for management of pulmonary metastases
Links with regional sarcoma MDT
Manchester Royal Infirmary
Located on the site of Manchester Royal Infirmary (MRI) the Manchester Heart Centre offers tertiary cardiac and adult congenital cardiac service to a wide population. Consultant staffing include 6 cardiac surgeons including one locum. Two of the adult cardiac surgeon offer adult congenital cardiac surgery. The service performs 800-900 cardiac surgical operations. Strengths of the service include:
Off Pump surgery
Mitral valve repair service
Redo cardiac surgery
Adult congenital cardiac surgery program
Wythenshawe Hospital, Manchester
The hospital is a tertiary referral centre and provides a comprehensive service in cardiac and thoracic surgery, cardiopulmonary transplantation, ECMO and ventricular assist therapy. The hospital has a catchment population of 3.2 million for specialist services. Consultant staffing includes 7 cardiac surgeons, 1 cardiothoracic surgeon and 4 thoracic surgeons including one locum thoracic surgeon. The majority of the cardiac and thoracic surgeons are involved in the transplant program. The service performs 900 cardiac, 1500 thoracic and about 45 heart / lung transplants per year.
Strengths of the service include the following:
Heart and Lung Transplantation
Mitral valve repair
Aortic surgery including TAVI
Heart assist device
ECMO
The entire spectrum of general thoracic surgery including VATS lobectomy, 24/7 airway intervention service, joint operating with spinal surgeons, LVRS, enobronchial valve implantation and pulmonary metastatectomy.

Cardiothoracic Surgery Curriculum

For the most up to date syllabus and curriculum, please visit the ISCP website

JCST Certification Guidelines

HEE North West Programme Support for Cardiothoracic Surgery
Angela McMahon, Programme Support Officer
Angela McMahon is based at our Manchester Office at Three Piccadilly Place.
Tel: 0161 268 9513
Email: angela.mcmahon@hee.nhs.uk

National Cardiothoracic Surgery ST1 & ST3 Recruitment and Congenital Cardiac Surgery Sub-Specialty Recruitment
National Recruitment for ST1 (run-through) and ST3 Cardiothoracic Surgery (and Congenital Cardiac Surgery Sub-Specialty Training) is managed by HEE Wessex.

Click here to go to HEE Wessex's Recruitment website (for Cardiothoracic Surgery Recruitment)

Click here to go to HEE Wessex's Recruitment website (for Congenital Cardiac Surgery Sub-Specialty Training)

Click here to go to the National HEE Recruitment Website (includes Timelines, Guidance, Competition Ratios etc.)

ST1/ST3 Person specifications

JCST: Surgical selection in the UK
August 2019 Vacancies for Cardiothoracic Surgery *NEW* - added 14 November 2018
Expected start date is 7 August 2019 unless otherwise specified.
| Sector | ST1 run-through | ST3 |
| --- | --- | --- |
| East Sector (North Western) | 1 | 0 |
| West Sector (Mersey) | 0 | 0 |
Posts listed above are subject to change.
Please note the East and West Sectors operate as a consortium. Trainees who are ST3+ will be expected to work across both sectors. Please see rotation templates for more information.

HEE North West Links
Study Leave | Email: studyleave.nw@hee.nhs.uk
Out of Programme (OOP) information
Less Than Full Time (LTFT) Training
Revalidation | Form R Part A | Form R Part B | Email: revalidation.nw@hee.nhs.uk
Leadership courses (Medical Leadership Fellowships, Postgraduate Module in Medical Leadership)
Education courses (PG Certificate in Workplace Based Postgraduate Medical Education Fellowship) | Email: educatordevelopment.nw@hee.nhs.uk
Intra-LETB Transfer Policy for transferring between sectors within HEE NW (on Policies and Procedures page)
---
Page Last Updated 4 June 2019