North West School of Surgery - Oral and Maxillo-Facial Surgery, West Sector (Mersey)
North West Oral and Maxillo-Facial Surgery
Cheshire, Merseyside and North Wales
Please Note
Two ST3+ posts are Welsh NTNs and recruited at national recruitment through Health Education and Improvement Wales (HEIW - formerly the Wales Deanery) as 'North Wales rotation' but these posts are within the Cheshire, Merseyside and North Wales rotation.
From August 2022 HEIW are also recruiting an ST1 run-through post as 'North Wales rotation' - this will be based in North Wales for ST1/2 before running through into the Cheshire, Merseyside and North Wales rotation from ST3.
*Updated 24 January 2022*
Key Contacts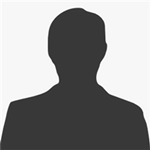 Mr Sherif Bayoumi,
OMFS Training Programme Director
Based at North Manchester General Hospital
Email: sherif.bayoumi@mft.nhs.uk
There are 11 ST3 and above training posts in OMFS in this rotation including one academic clinical fellow (ACF) post. There is in addition to one ST1/CST1 'run-through' post.
The ST3-7 training rotation includes one of the largest hub units with 15 trainers all with sub-specialty interests, a children's hospital with supra-regional craniofacial and cleft surgery, and district general hospitals including North Wales which includes rural practice.
Clinical opportunities for training are exceptional with the opportunity to exceed the indicative numbers defined by the SAC OMFS, and the option of concentrating on sub-specialty training once these competencies have been achieved.
Doctors will spend approximately four years in Aintree and Alder Hey Children's Hospital and one year in Arrowe Park and North Wales during the five year programme. Rotations consist of training blocks of 4-6 months duration. Training blocks are allocated by the Training Programme Director (TPD) in the context of the doctor's learning needs. The range of blocks mean that each doctor receives exposure to the entire spectrum of the specialty and this exposure is graded so that a doctor in training is not exposed to too much responsibility, but a more experienced doctor in training is prepared for life as a consultant.
Outline of Clinical Training
Hospitals
Aintree University Hospital part of the newly formed Liverpool Universitiy Hospitals NHS Foundation Trust is the hub hospital in which OMFS training in the old Mersey Deanery area of HEE North West (HEE NW) is based. Doctors rotate around the region and to North Wales to ensure exposure to the full OMFS curriculum. Aintree has the largest team of OMFS consultant/trainers in the UK. It has a world leading team in Head and Neck Cancer surgery, with strong links to ENT colleagues. Liverpool has one of the busiest OMFS trauma services, five surgeons with sub-specialty interests in facial deformity including orthognathic surgery two of whom also are recognised trainers in the Interface Aesthetic Surgery Fellowships. Aintree provides regional services for facial skin surgery, basic and complex dentoalveolar surgery under LA and GA, TMJ surgery including TMJ replacement, as well as a district service for its local community.
Alder Hey Children's Hospital (One ST) is the largest children's hospital in Europe. It is the North West Regional Cleft Lip and Palate Service (in a functional network with Manchester). It is one of the five Supra-regional Craniofacial Units in the UK managing syndromic and non-syndromic anomalies, and provides exposure to general paediatric OMFS including paediatric head and neck malignancy.
Arrowe Park Hospital (One ST) is part of Wirral University Teaching Hospitals NHS Foundation Trust area south of the river Mersey and provides training in OMFS service provision in a spoke DGH to a central hub. It offers a general maxillofacial service including salivary gland surgery, dentoalveolar surgery, adult facial deformity in addition to a busy facial skin cancer service. Most trauma is transferred to Aintree depending on the complexity of the case and availability of surgical/theatre time. There is also an opportunity to observe facial aesthetic surgery.
Doctors based in the regional unit and the hospitals above provide an out of hours service on a 1 in 8 basis minimum.
North Wales
Glan Clwyd Hospital part of Betsi Cadwaladr University Health Board across North Wales, – is a district general hospital which provides a regional OMFS service to the people of North Wales. It provides the full range of OMFS services except primary cleft and craniofacial surgery. There is a separate on-call rota of 1 in 5 based in North Wales.
It serves as the hub of the North Wales Oral and Maxillo-Facial surgery service. It provides general and specialised out-patient services in addition to day case and in-patient surgery. The department shares a dedicated 27 bed Head and Neck ward with ENT.
Four spoke hospitals are situated at Bangor, Deeside, Llandudno and Wrexham providing out-patient clinics and day case surgery. Patients requiring in-patient stay are transferred to the main unit at Glan Clwyd. Approximately 40 microvascular free flaps are performed annually, and the department provides a reconstruction service for ENT. Multi-disciplinary meetings are held for head and neck cancer, dermatological malignancy, adult facial deformity and restorative/implant dentistry. There is a very large facial skin cancer workload. The unit possesses sialoendoscopy equipment for the minimally invasive management of salivary gland calculi and strictures.
Opportunities to Visit
Each month there is a regional audit and teaching day at Aintree at which most of the doctors in training and trainers are present. Prospective applicants are invited to contact the TPD to arrange a visit.
This is an academic unit with 2 university-based consultants and a high research output.
Travelling Between Hospitals
Apart from on-call activity (when doctors working in a spoke hospital have to return to the hub), there are very few days during which doctors are required to be in two hospital locations. The exceptions are joint clinics in Liverpool Dental Hospital and Chester.
Hospitals on the Oral and Maxillo-Facial Surgery East Sector Rotation
GMC Programme Code: NWE1130 (was MER934) and NWE1165 (run-through - was MER2549)
University of Liverpool Masters in OMFS
Liverpool is unique in offering a 4 year OMFS Masters Degree programme which all 23 HEE NW doctors (inc ST1/2) are invited to join and funded from the study budget. This forms the regional teaching programme with 4 20 credit modules rotating over a 4 year cycle with additional credits delivered in the Liverpool Microvascular Course and additional optional modules. The full masters award requires submission of a dissertation at an additional cost. This programme led by Prof Richard Shaw and covers all aspects of the OMFS curriculum and FRCS syllabus. There are annual OSCEs and assignments as part of this programme aiding preparation for the exam in ST6 and also helping doctors meet the CCT requirement for presentations and publications.
HEE NW also offer funded modules on the Edge Hill University PGCert in Teaching and Learning in Clinical Practice course and also in Leadership and Management. These academic module credits have the ability to be transferred and can be combined to the UoL programme. All new ST3 doctors will be offered a NOTTS course and many other regionally arranged teaching courses which also have opportunities to teach and be part of the faculty.
On the academic side Liverpool has two professors in OMFS and a senior lecturer who supervises our academic doctors in training and all have supported OMFS doctors complete research qualifications including PhD and MD. A recent paper showed that Cheshire and Merseyside doctors in training also lead the country in the conversion of abstracts/presentations to full papers. This shows the focus and the support a doctor may expect in completing projects and getting published.
Liverpool
Currently the on-call for STs is a 1:8 with prospective cover. This can vary to include additional rota members such as craniofacial, cleft or H&N fellow.
When on-call, the ST covers the Merseyside and Cheshire region with patients travelling to the hub hospital. There is a Consultant of the Week for trauma and emergencies with 6 dedicated OMFS trauma operating lists including all day Sunday.
North Wales
Currently the on-call for STs is 1:5. The on-call is centred in Glan Clwyd is less busy than in Liverpool, but the range of activity is different covering a large rural area from Bangor to Wrexham.
Surgical Dermatology and Lasers
A large volume of skin lesions is treated annually as well as vascular lesions of the head and neck. There is a large volume management of skin malignancy has been a growth area for OMFS surgeons in recent years. In the West Sector, Mark Boyle, Carl Jones and Robert Laycock are the main providers of this service. Skin cancer in Liverpool has its own Multi-disciplinary Clinics (MDT) attended by these clinicians. The OMFS team in North Wales provide the skin cancer service and thus a wealth of experience and all the consultants are involved in providing this training. MDTs exist in each hospital in North Wales.
Dento-Alveolar Surgery
There is adequate exposure to this core activity of our specialty and those entering training with low exposure receive targeted training in this area. This does not detract from the training opportunities in other sub-specialty areas. More complex dentoalveolar surgery is referred from Liverpool Dental School to Aintree for further care.
Aesthetic Surgery
This will become an increasingly important part of private practice in the future. As the majority of surgery in this sub-specialty area is undertaken in the private sector, most ST rotations find it difficult to deliver advanced experience for the interested doctor. In Liverpool there are opportunities in the NHS and in the private sector to develop skills and knowledge in this area. A recent doctor in training obtained a place on a rhinoplasty fellowship, the first UK OMFS postgraduate doctor in training to do so.
Combined Care with Neurosurgery
The Walton Centre for Neurosciences based on the same site as Aintree Hospital. There is a skull base MDT and joint operating on both oncology, trauma and adult craniofacial patients on a regular basis.
Cheshire and Merseyside
Name

Hospital(s)

Sub-Specialty Interest

Andrew Schache (AS)

University of Liverpool

Aintree University Hospital

Oncology

Anne Begley (AB)

Aintree University Hospital

Adult deformity

TMJ, Salivary

Carl Jones (DCJ)

Arrowe Park Hospital

H&N skin cancer;

Adult deformity, Trauma

Aesthetic surgery

David Richardson (DR)

Aintree University Hospital

Ear Reconstruction

Supra-regional Craniofacial Unit

Craniofacial

Countess of Chester Hospital

Adult deformity

Fazilet Bekiroglu (FB)

Aintree University Hospital

Oncology

Leighton Hospital Crewe

James Brown (JSB)

Aintree University Hospital

Warrington Hospital

General OMFS

Katharine Fleming (KF)

Countess of Chester Hospital

Aintree University Hospital

Deformity/General

Mark Boyle (MAB)

Aintree University Hospital

Adult deformity Skin

Southport and Ormskirk Hospitals

Aesthetic surgery

Martin Dodd (MD)

Aintree University Hospital

Adult deformity TMJ

St Helens Hospital

General OMFS

Owais Khattak (OK)

Aintree University Hospital

Oncology

Patrick Magennis (PM)

Aintree University Hospital

Trauma

Liverpool University Dental Hospital

General / TMJ

Prof Richard Shaw (RJS)

University of Liverpool

Aintree University Hospital

Oncology

Robert Laycock (RL)

Aintree University Hospital

Skin surgery, Adult deformity inc post traumatic, Aesthetic surgery

Prof Simon Rogers (SNR)

Aintree University Hospital

Oncology

Edgehill Univeristy

Simon van Eeden (SVE)

Alder Hey Regional Cleft Unit

Paediatric Cleft

Aintree University Hospital

Adult Cleft / Deformity

Stanley Parikh (SP)

Arrowe Park Hospital

Deformity, general OMFS

Aintree University Hospital

Trauma
North Wales
| Name | Hospital | Sub-Specialty Interest |
| --- | --- | --- |
| Christopher Lloyd (CL) | Glan Clwyd | Oncology/General |
| Christopher Penfold (CP) | Glan Clwyd | General |
| Emma Woolley (EJW) | Glan Clwyd | Adult Deformity/General |
| Huw Jones (HJ) | Glan Clwyd | Oncology/General |
| Anil Kamisetty (AK) | Glan Clwyd | General / Skin |
Linked non-OMFS 'trainers'
| Name | Hospital | Sub-Specialty Interest |
| --- | --- | --- |
| Chris Butterworth (CB) | Aintree University Hospital | Restorative / Implants |
Training Interface Fellowships (TIG) and Craniofacial Fellowship
Within Liverpool here are also fellowships available in:
Paediatric Craniofacial Surgery
TIG Cleft
TIG Aesthetics (contributed to)
NIHR Academic Clinical Fellow with NTNa
Professor Shaw supervises the Academic Clinical Fellow. This is not a recurring post but will be reviewed when the current post finishes. This post is 25% research 75% clinical and although benchmarked through national recruitment is separately recruited to.
Liverpool Research Links

Liverpool Clinical Trials Unit

Liverpool Cancer Centre

Academic Surgery at the University of Liverpool

Head and Neck Cancer Research and Information at Aintree Hospital
ACF Training Links

NIHR TCC website for further information

Academic Clinical Fellow FAQs

Information on Integrated Academic Training Programme

Applying for academic clinical fellowship posts BMJ Article

What type of surgeon do you want to be – Academic Surgery

Academic clinical fellowships on Medical Careers website
---
Page Last Updated 02 August 2022