North West School of Surgery - Oral and Maxillo-Facial Surgery, East Sector (North Western)
North West Oral and Maxillo-Facial Surgery
Greater Manchester, Lancashire and South Cumbria
Key Contacts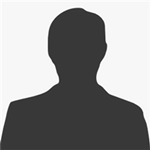 Mr Sherif Bayoumi,
OMFS Training Programme Director
Based at North Manchester General Hospital
Email: sherif.bayoumi@mft.nhs.uk
Introduction/Overview of Programme
There is significant service reconfiguration currently ongoing in this region and many of the trusts and units are merging/changing. The training programme will aim to keep doctors updated of these changes which we aim to enhance the quality of training and enhance the doctor's experience. Currently there are 2 rotations in the Eastern Sector:
North Rotation - North Manchester General Hospital, Royal Blackburn Hospital and Royal Preston Hospital
South Rotation - Manchester Royal Infirmary, Royal Manchester Children's Hospital and Wythenshawe Hospital all part of Manchester university NHS Foundation Trust.
These rotations maybe changing in the light of service reconfiguration.
The curriculum will involve acquiring specialist competencies and full details of the curriculum can be viewed on the ISCP website.
North Rotation
North Manchester General Hospital (now part of Manchester University NHS Foundation Trust, formerly part of The Pennne Acute Hospitals NHS Trust)
North Manchester General Hospital (NMGH) is the hub hospital for three STs, eight consultants, and the population covered exceeds 1.2 million. Five consultants provide training in all aspects of Head and Neck oncological surgery (ablation and reconstruction) with over 100 major Head and Neck cases treated in the unit per annum. The unit offers a TIG Head and Neck Fellowship. Three consultants undertake trauma and orthognathic and facial deformity surgery with a newly developed TMJ surgery service. Dentoalveolar surgery and skin experience is also available ideal for doctors in the early stages of training.
East Lancashire Hospitals NHS Trust
Royal Blackburn Hospital hosts two STs with six consultants delivering training. This unit has a busy cutaneous malignancy service. Doctors gain significant experience in trauma and deformity and orthognathic surgery. Robotic surgery service (TORS) is well established.

Lancashire Teaching Hospitals NHS Foundation Trust
Royal Preston Hospital is the hub hospital for two STs with three consultant trainers offering exposure in Head and Neck oncology, trauma, deformity and dentoalveolar surgery. The unit is a trauma centre with neurosurgery onsite.
South Rotation
Manchester University NHS Foundation Trust
This is now one combined trust on 2 main sites:
Manchester Royal Infirmary and Royal Manchester Children's Hospital
Four doctors in training are based here with out-reach services to Salford, Trafford and Wigan. This is a busy Head and Neck oncology unit, a busy trauma service and a large volume of orthognathic surgery. There is a Cleft Lip and Palate Unit based at Royal Manchester Children's Hospital.
Wythenshawe Hospital
Two are doctors in training based here. Four consultants provide a comprehensive OMFS service for the south of the city region, including Head and Neck oncology surgery, trauma, orthognathic and dento-alveolar surgery. Out-reach clinics and Day Surgery are based at Stepping Hill Hospital in Stockport.
Doctors spend 12-18 months in each unit where the full remit of OMFS is delivered with the exception of paediatric craniofacial surgery. Doctors have the opportunity to visit Alder Hey Children's Hospital in Liverpool to gain experience in this area.
HEE NW Educational Programme
University of Liverpool Masters in OMFS
Liverpool is unique in offering a 4 year OMFS Masters Degree programme which all 23 HEE NW doctors in training (inc ST1/2) are invited to join and funded from the study budget. This forms the regional teaching programme with 4 20 credit modules rotating over a 4 year cycle with additional credits delivered in the Liverpool Microvascular Course and additional optional modules. The full masters award requires submission of a dissertation at an additional cost. This programme led by Prof Richard Shaw and covers all aspects of the OMFS curriculum and FRCS syllabus. There are annual OSCEs and assignments as part of this programme aiding preparation for the exam in ST6 and also helping doctors meet the CCT requirement for presentations and publications.
HEE NW also offer funded modules on the Edge Hill University PGCert in Teaching and Learning in Clinical Practice course and also in Leadership and Management. These academic module credits have the ability to be transferred and can be combined to the UoL programme. All new ST3 doctors will be offered a NOTTS course and many other regionally arranged teaching courses which also have opportunities to teach and be part of the faculty.
On the academic side Liverpool has two professors in OMFS and a senior lecturer who supervises our academic doctors in training and all have supported OMFS doctors in training complete research qualifications including PhD and MD. A recent paper showed that Cheshire and Merseyside doctors in training also lead the country in the conversion of abstracts/presentations to full papers. This shows the focus and the support a doctor may expect in completing projects and getting published.
Links

British Association of Oral and Maxillofacial Surgery

The Joint Committee on Intercollegiate Examinations
Hospitals on the Oral and Maxillo-Facial Surgery East Sector Rotation
GMC Programme Code: NWE1149 (was NWD880) and NWE1168 (run-through - was NWD2502)
---
Page Last Updated 02 August 2022