North West School of Surgery - Plastic Surgery, East Sector (North Western)
North West Plastic Surgery
Greater Manchester, Lancashire and South Cumbria
Key Contacts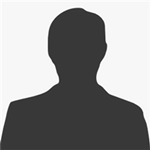 Mr Chidi Ekwobi,
Plastic Surgery Training Programme Director
for Greater Manchester, Lancashire and South Cumbria from 1 August 2022
Based at Royal Preston Hospital
Email: chidi.ekwobi@lthtr.nhs.uk
Overview of Plastic Surgery in the East Sector
Health Education England, North West provides a teaching programme for Registrars in Plastic Surgery over four sites in and around Manchester: Wythenshawe Hospital, The Christie Hospital, The Royal Manchester Children's Hospital and Royal Preston Hospital.
The largest department is at the University Hospital of South Manchester - Wythenshawe Hospital - where the acute provision of trauma and adult burns are delivered. Specialist services include the regional adult burns unit, hand and wrist surgery, breast and other major reconstructions, skin oncology, complex lower limb and major nerve surgery. Strong working relationships with specialties based in many other Manchester hospitals offer the opportunity for a broad experience in reconstruction in many fields.
The Christie Hospital is a world renowned cancer centre and offers the full practice of oncological services including skin oncology, sarcoma, breast reconstruction, facial reconstructive plastic surgery and holds a regional pelvic service.
Manchester University NHS Foundation Trust - The Royal Manchester Children's Hospital - delivers the regional cleft lip and palate and children's burns services as well as general paediatric plastic surgery.
Royal Preston Hospital is a large district general hospital which offers a broad general plastic surgery experience, and specialised services in head and neck cancer, skin oncology, breast reconstruction, hand surgery and paediatric plastic surgery. It is a regional Trauma Unit.
In addition to the above services, formal outreach services are supplied to Royal Bolton Hospital, Royal Oldham Hospital, Tameside Hospital, and Manchester Royal Infirmary. Clinics are held in Lancaster, Blackburn, Blackpool and Chorley from the Royal Preston Hospital.
The Intercollegiate Surgical Curriculum Programme (ISCP)
The Intercollegiate Surgical Curriculum Programme (ISCP) is familiar to most junior surgical trainees and was introduced to the training programme in 2007 within the tenets of Modernising Medical Careers. The Training Programme requires individuals to complete workplace based assessments and other milestones to progress between training years. These are clearly laid out on a yearly basis with intermittent updates from various sources. Failure to achieve satisfactory progress in ISCP is a source of concern to the Specialist Training Committee (STC) and may lead to modification of the training programme or further sanction.
Training Rotation
The rotations around the four units are spaced at four month intervals and broadly will involve 1-2 years in Preston, 4-8 months in the Children's Hospital, 4-8 months in the Christie Hospital, and 3-4 years in Wythenshawe Hospital. Aesthetic surgery training is taught as registrars progress through the units and we are proud to continue to deliver a formal aesthetic surgery rotation within the programme.
Every effort is made to tailor rotations to individuals learning requirements.
Fellowships and research experience within the training programme are encouraged and supported, taking account of individuals needs and those of the broader service.
Training Interface Group Fellowships (TIG Fellows)
Manchester plastic surgeons are involved in the delivery of cross-specialty training in centrally appointed fellows in Hand Surgery, Breast Surgery, and Head and Neck Surgery.
Educational Opportunities
Specialty registrars can expect a comprehensive surgical experience across the units in Manchester and Preston. The Manchester formal training programme runs on a rolling basis through the week. The M62 programme offers a regional training programme four times a year where trainees can learn with trainees from other North West departments.
The British Society for Surgery of the Hand (BSSH) and British Association of Plastic Reconstructive and Aesthetic Surgeons (BAPRAS) training courses are run at the Manchester Conference Centre. They offer two comprehensive specialty training courses from an international faculty (Additional fees apply).
The newly commissioned Surgical Simulation Centre at the Manchester Medical School will provide opportunities for learning new surgical techniques.
A fixed study leave budget is available for each trainee. Study leave must be applied for through the correct channels in a timely fashion.
Research
Manchester University and the Plastic Surgery Training Programme work well together and there are four trainees currently involved in research at various levels. Trainees wishing to take part in surgical research should discuss this at the earliest opportunity with the Training Programme Director so that appropriate arrangements can be put in place. One Clinical Scientist, three Academic Clinical Lecturers and five Academic Clinical Fellows have all passed or supervised higher degrees in the last seven years. Areas for research include nerve regeneration, wrist dysfunction, scarring, and Dupuytren's disease. Individuals with specific questions about research opportunities in Manchester Plastic Surgery should contact the Training Programme Director or Professor V C Lees.
Hospitals on the Plastic Surgery East Sector Rotation
GMC Programme Code: NWE1069 (was NWD934)
---
Page Last Updated 02 August 2022