Building Physician Resilience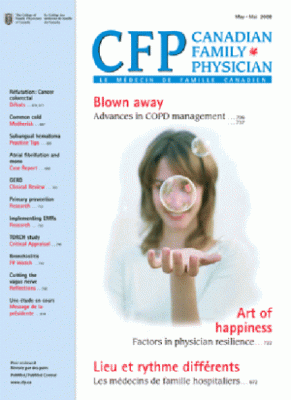 Published in Canadian Family Physician. 2008 May; 54(5): 722-729
The objective of this study was to explore the dimensions of family physician resilience. The study was carried out in Ontario, Canada and four main aspects of physician resilience were identified:
attitudes and perspectives, which include valuing the physician role, maintaining interest, developing self-awareness, and accepting personal limitations;
balance and prioritization, which include setting limits, taking effective approaches to continuing professional development, and honouring the self;
practice management style, which includes sound business management, having good staff, and using effective practice arrangements; and
supportive relations, which include positive personal relationships, effective professional relationships, and good communication.
Below is a link to the study and also a sheet you can fill in to highlight which areas you are doing well in and how you can develop - it can be used individually or as part of an educational session, and then saved in your portfolio. Feel free to adapt it to suit.